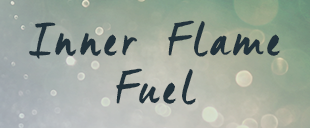 10 tuning in and nurturing practices
to spark and fuel a love affair with yourself
Nurturing and connecting practices
to fuel the flame of your intimate relationship
Nurturing and healing practices
to reconnect you to your primal feminine power
A guided meditation from your soul:
the part of you that loves you more than anything
Get tips for a stronger and smarter relationship
1o1 ideas to inspire Fun and Joy
A sneak peak from my program "Less struggle more joy"
The Jade Egg is renowned for its ability to stimulate sexual energy, increase vaginal sensitivity, and strength and improve pelvic floor, but I am finding that it is one of the most simple and beautiful ways to connect intimately with myself. I am now recommending that everyone who works with me gets one. They are that good!
Tamra @ Getting naked is the go-to woman for Jade Eggs.
Purchase one here and get a copy of her E-book "Getting Naked" for Free – just add the code Nicole in the "Coupon" box.
Jasmine Matthews – Web developer
Thank God for Jasmine. She is an angel. She has handled every aspect of putting this website together with professionality and grace.
developedbyjasmine.com
Broderick Photography – Photos
Juanita is amazing. Her photos are out of this world. Filled with whimsy and enchantment. I love what she captured for me for this site.
broderickphotography.com.au
Mum & Dad
Support and love all the time.
Iain & my 2 beautiful kids
My teachers, my companions, my entertainment & my constant reminders that I am human and that life is a blessing and I am here to savour every little moment.
And you lovely one
You are my inspiration. Couldn't do it without you.
**Affiliate
In order to be fully transparent, I want to let you know that I am an affiliate for these amazing products and services. This means I may receive a commission if you decide to make a purchase using this link. I assure you that I only ever recommend products and services that I have tried and tested and wholeheartedly believe in.
The proceeds from affiliate sales goes straight towards creating quality resources and products to help heal the planet, one relationship at a time. Your support and generosity means the world to me. Thank you