ditch feeling overwhelmed and nourish the happiness within you
Do you feel like you're doing all the right things to be happy yet still not feeling the joy?
Is your life a whirlwind of to-do lists, rushing, hard work and people pleasing?
Do you feel constantly busy yet lacking purpose and direction?
My online Pleasure Program is a huge and heart-warming YES to feeling great.
There's no pressure, only pleasure. You'll have the space to work through

Light Up, the pleasure program

 in your own divine time.
Years back, I remember sitting on my deck with my first born just a toddler. He and my husband were rumbling on the lounge in fits of giggles, and I had a realisation;
They were so in touch with their JOY.
Whereas I just felt numb.
I laughed along with them, but I remember thinking, I don't feel the joy. I can see that the situation is joyful, that everything is just lovely, but I am disconnected from it.
It was this realisation and then it's twin, my crashing libido, the form of disconnection from pleasure that threatened the intimacy in my marriage, that woke me up and got me curious.
Why do I have all the conditions for joy and pleasure, yet not feel it?
Why, instead, do I just feel this low hum of anxiety?
Why does my body say yes but my busy mind say no?
And how can I reconnect and actually feel great?
My curiosity led me on an intense exploration of pleasure;
I explored the neurology, biochemistry, psychology, the physicality, the cultural, the energetic and the experience of pleasure in my own body.
I embodied pleasure, the resistance to it and its complexities.
And then I poured all that wisdom into this program.
Just a heads up – this program is not all about sexual pleasure. This is about joy, fun, happiness, and good vibes but I do include a secret sealed section on day 6.
"Get clear on what is right for me
This program has been like a raft, helping me move through resistance, stay centred and get clear on what is right for me. It may just have prevented me from going goddam crazy."
Koren Helbig
www.shemakesmagic.com
"It made me feel and see things differently

I began this course at a moment in life where I was exhausted from stress. I felt as though I had been treading water for a really long time. I was in survival mode. After a few days, I realised that the process of going through each step while going about my normal life really made me feel different and see things differently. This course is a great tool for life. I can tap back into feeling happy in myself any time life hits a low. This has been a real gift!"
Some things I learnt about pleasure;
1. That this disconnection from pleasure is epidemic. The more people I spoke to about it, the more I realised, this was not just me, this was culture, beliefs and the ways of coping with life, that were, quite frankly letting us down.
2. That we were never going to find it if we kept looking for it in the places we were looking for it ie; completed to-do lists, perfection and our lives looking good on the outside.
3. That we are built for pleasure and once you know how to nurture it, life is SO much more delicious.
4. People are resistant to pleasure, indulgence, everything going well, ease and abundance; due to guilt, fear of selfishness and hundreds of other excuses. In fact, I should have called my program something else – the Pleasure Program – snort- Who needs that?
5. Committing to my own pleasure, is one of the biggest growth facilitators possible, It brought me face to face with my soul's desire for unconditional self-love, it asked me to love how it feels more than how it looks, it asked me to rest rather than slog my guts out. It asked me to centre myself in my heart rather than my EGO (head), because my EGO will work me into the ground and have me die for how impressive it looks, before it will have me nurture good feeling.
6. In exploring pleasure, I discovered my inner genius. Pleasure, has our systems functioning in a state of well-being. This well-being allows us full optimal brain & body integration, giving us higher levels of productivity, intelligence, creativity and intuition. You see pleasure is, what I am calling, the Genius zone. You can not find this genius in stress. In stress you are just surviving and coping. In pleasure, you thrive.
7. That I am capable and responsible for how good it feels. Not the people or things around me. But me, in tuning in and being there for me. I am the pleasure creatrix. I am the alchemist, I have that power.
"I truly enjoyed this program.
I have felt overwhelmed by other on-line programs because of their sheer amount of work. But this was simple, well explained and easy and fun to implement. I found myself really excited to open each mission. I got a huge amount out if it and, most importantly, I found it pleasurable. Thanks so much. "
I know that you are designed for pleasure and pleasure can lead you back to your true purpose.
Exploring pleasure is a spiritual practice.

Pleasure brings you face to face with your soul's desire for unconditional self-love. It leads to a deeper and more compassionate understanding of yourself.
"Pleasure as a gateway to your soul's freedom.
Nicole is one hot and sultry woman. She exudes pleasure. She teaches you to flip the concept of indulgence on it's head, where you choose pleasure as a gateway to your soul's freedom and claim your birthright to feel GOOD. Her pleasure program is all about leaning in and finding your inner moan, transforming the hum drum of your life into one long orgasmic ride. When I took this course, my life began to electrify, my heaviness dropped and lush opportunities started coming in at high flow. It's revolutionary stuff, a whole new movement of women who are tuned in and turned on.. "
The 17-day online Pleasure Program is available right now for you, anywhere in the world.
"The content was excellent.

Just wanted to say thank you soooo much for your Pleasure Program. A lot of resistance came up for me, which only served to highlight what areas I need to keep working on! The content was excellent and I've since revisited some of the missions. Watching your videos felt like receiving a big warm hug through cyberspace. While I struggled with some of the tasks (especially sensuality) I focused on the pleasure aspect and managed to treat myself last weekend – and make it a priority in my day (which wouldn't have happened otherwise). I left the toddler at home, had gelato in the sun, got my much neglected nails done and went for a walk by the water on own. It was blissful and it revived me. I love your intentions and the challenge for us all is to find a way to hold them in mind and not get too swept up in the busyness of life. Thanks again for looking after us and holding us in mind from afar."
The beautiful thing about being a kinesiologist and confidence coach is being privy to hundred's of women's blockages, shame and resistance. Seeing the same issues, again and again….and again, has helped me see it with clarity and work out how to shift it away. This program is a culmination of the wisdom I have gathered from my own experiences and those of my clients.
FAQ
Can I do this program if I am not in Australia?
Yes, this program just requires an email address to get the content – you can do it anywhere in the world.
Is this program all about sexual pleasure?
No it is not all about sex, it is about you letting in goodness and nourishment for your soul. It is about you getting to know yourself, what you want and what you desire. Your sexual desire is part of this. So yes, we will explore that in the bonus sealed section – you will receive a guide to sexual pleasure + an interview with Love Sex Desire coach extraordinaire Susana Frioni
I find giving space, time and pleasure to myself challenging, what if I can't do this program?
Firstly, well done for being conscious of this resistance to pleasure. This program is all about exposing your discomfort with all that is inviting in goodness. Not only do we expose this but we have included a dissolving resistance meditation along with a bonus guide to "what to do with my resistance". This is the perfect starting point for your explorations.
I'm busy, will this take up a lot of my time?
I know that we are all busy, so I have designed this program to be easily integrated into your life. The foundation week gives you a whole week to explore and set up the conditions for pleasure. Then the daily missions are intentionally made to be a quick burst of daily inspiration. If you feel like you need more – you have deepening options but these are purely optional.
What if I don't have time to finish in the time allowed?
This program has its own timing. You have a week for the foundation week and then the daily missions come for 10 consecutive days. But you can do it in your own sweet time. The program is to a degree – open ended, your access will last for the foreseeable future.
What if I don't get it?
This program is not rocket science. In fact it is like a gentle nudge towards the wisdom that is already within you. It has been made to be very, very do-able. But if you don't get it after running through the program once – you are welcome to cycle through again, and again. Take your time, find your groove, and make it pleasurable.
I feel anxious, depressed and completely lost – isn't pleasure a bit too far out of my reach right now?
You need to feel in to what is right for you. But let me assure you, this program is not grasping at pleasure without a thought for the struggle or the pain. The resistance and struggle is where we all are to a degree. It is a great starting point.
I am thinking of coaching with you, should I do that first or the Pleasure Program?
The Pleasure Program is a great first step. It is the perfect introduction to working with me and the way that I operate. Likewise, if you have been getting kinesiology & coaching from me and feel like dipping back in to the realm of support and guidance – this is a great way to stay in touch with all that I teach.
I am really rather mean to myself, will I be able to do this course?
Yes, in fact we are all rather mean, unless we have brought our conscious effort and awareness to it. This is the most common default setting that we are trained into, living in our society. This course is perfect for you, as this mean girl thing is surely not sustainable. If you are here, it must be time to make a shift and start on the path to self-love, no?
Is this program only for women?
The Pleasure program has been designed with women in mind and a lot of the language addresses women directly but the information and wisdom in here is relevant to everyone.
I don't know how to pleasure myself, I don't even know what I like, can I still do this course?
Yes, this program is going to guide you to find your unique version of delight. You do not know it right now, because you have not been consciously inviting or because you are resistant to giving yourself pleasure. This course both helps you invite as well as guides you through the resistance.
I want to see you thrive. I want to see you express your brilliance from a place of ease and joy.
I want your life to feel great.
Still unsure? Email me for more information on the Pleasure Program and how it can help you.
hi(@)nicolemathieson.com

Be super kind to yourself,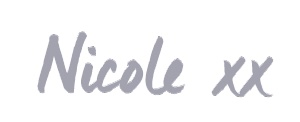 Refund policy
No refunds will be given for this program unless there are technical issues or a failure to deliver on a part of Nicole Mathieson. We trust that if you are attracted to the pleasure program, that there is indeed some nugget of wisdom in this course for you. The content of the course will challenge your belief systems and at times you may feel resistant to the ideas or activities. This is all part of the expansion. If this happens to you, we have got your back, there is material in this program especially designed to deal with resistance and support you through.
Disclaimer
The content of Light Up the Pleasure program has been created from our own experience and wisdom after years of internal processing and guiding hundreds of women on their own pleasure journey. The information in this program is in no way given as advice, as we do not know your particular set of circumstances. The information, facts, and insights are offered here to be educational and informative. Nicole Mathieson takes no responsibility or liability for action or inaction taken in relation to the content in the program. We recommend seeking professional advice if you are unsure or feeling unstable.